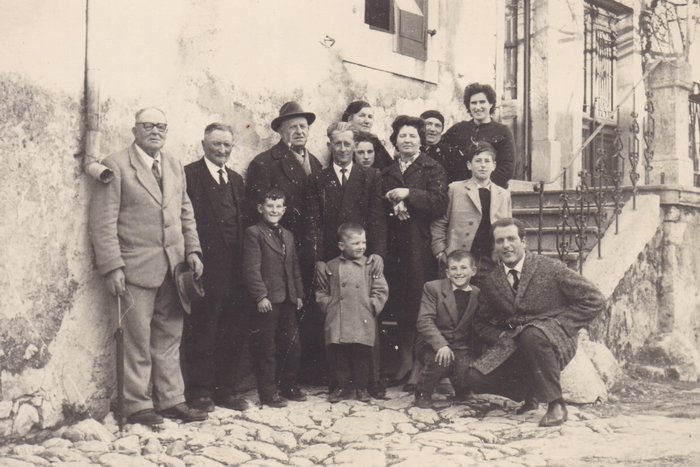 CENKI, 03.06.-30.09.2022.
Look, the City! Family Photography of the residents of Pićan
---
The exhibition "Look, the City! Family photography of the residents of Pićan" of the Centre for the intangible culture of Istria of Ethnographic museum of Istria is the result of the fieldwork with the goal of mapping the memories through the media of the family photography. Except the formation of the new audiovisual documentation and development of the museum fonds with this exhibition we've reached the new communication with the local community and the participatory moment in creating the content with which they narrate themselves and their own lifes. Every single photography was selected by the households that responded at the invitation. The information about the photography was collected during the fieldwork and litteraly transferred. The time of origin, the location and the subject itself on the photography  was choosen arbitrarily because the main point was the feeling of special value for the owner and/or family. In that way we've reached the clearest and better understanding of the individual and collective feelings as well as the multilayered observing the cultural dynamics. 
Production: Etnografski muzej Istre / Museo etnografico dell'Istria
Author: Nuša Hauser
Collaboration: Mario Buletić
Technical setup: Dragan Dimovski
Photography owners: Nela e Darko Aničić, Manuela Bačić, Romana Kancijanić, Juna Kiković, Nadija e Branko Kolić, Nevenka Pantina, Ljuban Radić, Andrej Rugovac, Emilia Šestan, Anton Širol, Ana-Lea Težak, Dražana Težak, Marija Težak e Danijela Draguzet