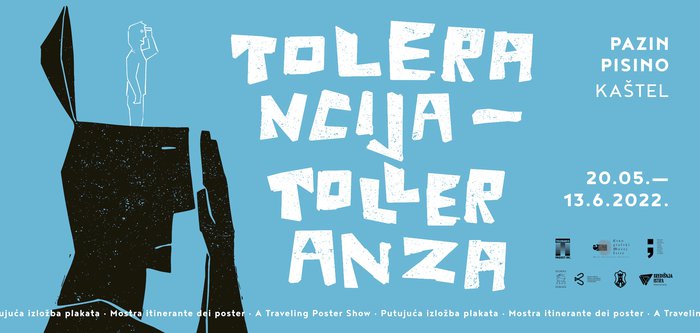 Traveling poster show
The Tolerance Project
---
We are pleased to invite you to the the Tolerance project exhibition opening at the Ethnographic Museum of Istria, Pazin, 20 May 2022 at 18.00.
In a world increasingly split by social injustice and racial disparity the Tolerance Project utilizes the unique power of design to remind us what we all have in common. The Tolerance Project is a traveling poster show initiative, a bold enterprise founded and curated by artist-activist Mirko Ilic.
The show features posters by prominent artists from around the world whose only direction is to illustrate the word tolerance in their native language. The exhibition is constantly growing. The edition presented in Pazin features a selection of sixty-eight posters. Technically and conceptually different while equally visually expressive and powerful, the posters respond to different forms of violence, hate and social injustices. They also try to grasp the deeper meaning of the concept and to express the complexity and multiple faces of tolerance.
Production: Etnografski muzej Istre
Exhibition author: Mirko Ilić, Tolerance Project Inc.
Curator: Mario Buletić                                                    
Graphic and exhibition design: Matko Plovanić_Balkon
Technical setup: Dragan Dimovski; Pula Film Festival
Galerija fotografija